Fluorine lined visual cup
Products are designed and manufactured according to chemical industry standards, can meet a variety of different industrial and mining use. At the same time can also be customized according to the needs of customers processing a variety of non-standard lining fluorine products
Keyword: Fluorine lined visual cup
There are two common styles of fluorine lined glass cups:
1. Glass tube type fluorine lined viewing cup.
2. It is a straight through fluorine lined mirror.
The fluorine lined sight glass, also known as the lining mirror, is a national executive standard (HG/T21622-1990) used to observe the flow rate and color changes of unit fluids in pipelines or equipment, and directly monitor the chemical process flow. The mirror body is made of carbon steel precision casting, lined with fluoroplastic (F46), and the lens is made of high-quality tempered glass, which has good corrosion resistance and mechanical strength, and has the characteristics of beautiful appearance, high strength, and durability. Widely used in industries such as petroleum, chemical, pesticide, dyeing, acid and alkali production, it is currently the choice of anti-corrosion equipment.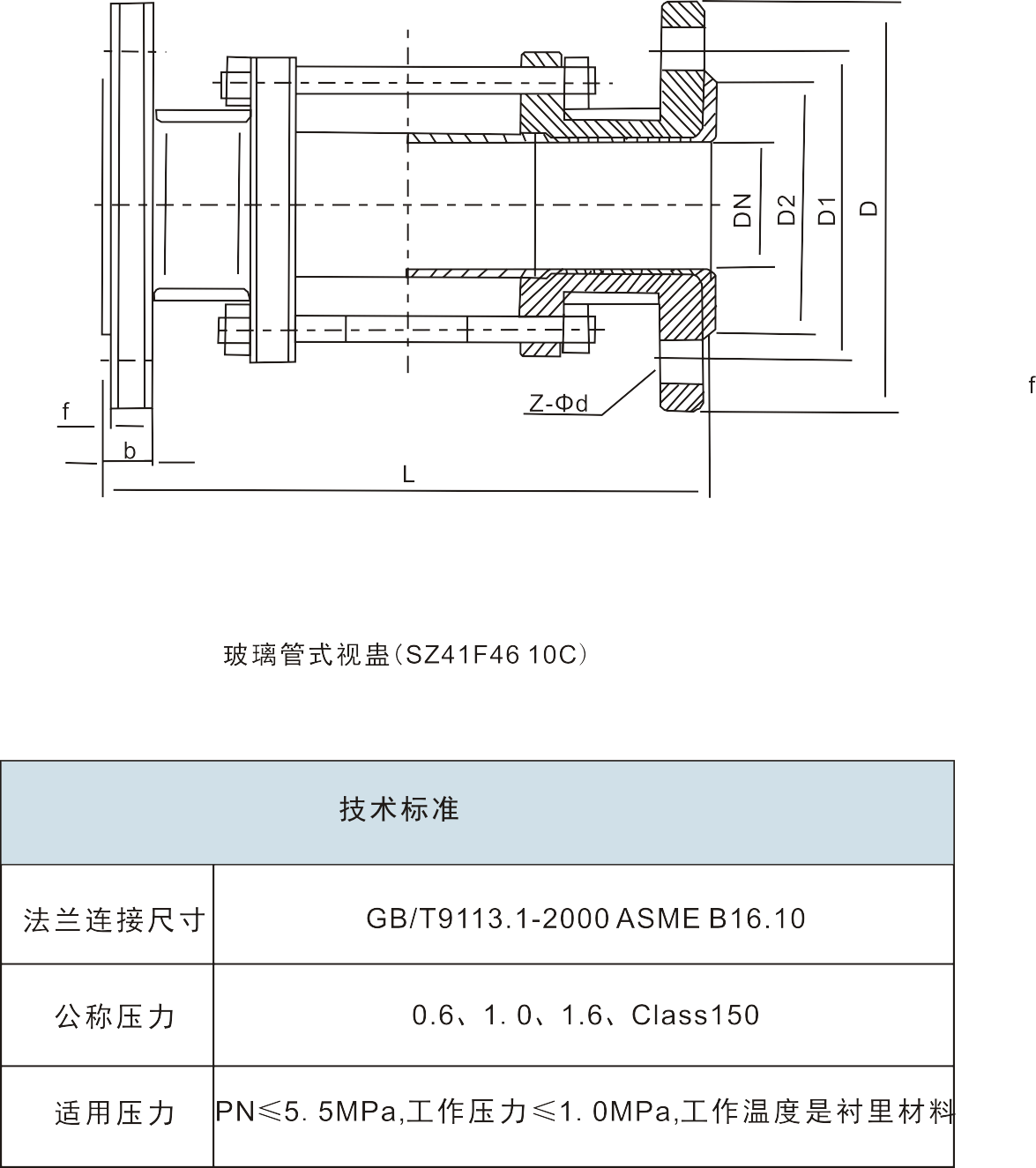 The company mainly produces fluorine-lined valves: fluorine-lined ball valve, fluorine-lined butterfly valve, fluorine-lined stop valve, fluorine-lined diaphragm valve, fluorine-lined gate valve, fluorine-lined plug valve, fluorine-lined regulating valve and various fluorine-lined pipe fittings. Products are designed and manufactured according to chemical industry standards, can meet a variety of different industrial and mining use. At the same time can also be customized according to the needs of customers processing a variety of non-standard lining fluorine products.
has a complete range of cost-effective
has professional technology dedicated to product research and development, creating cost-effective products to meet different needs of customers.

Good quality is trustworthy
In the production process, quality management is embedded in every production process. From the purchase of raw materials, to product manufacturing
manufacturing, packaging, shipping, etc., there are layers of inspection and supervision, and strive to create excellent quality.

Service After-sales Worry-free
Careful Service Details Show Service Quality!